Hdqtrz Digital Mastering Studio is committed to providing their clients with the best sounding finished product ever. Read a few of our customer testimonials to see how our service and results speak for themselves.
What can I say other than how satisfied  I am by Earle's mastering - the masters are from a Master for sure! I had no idea the songs could sound so full and better than they were.
Being from the UK they had a UK sound, Earle made them sound more international, giving a sincere whole warm, luxurious feel to the songs. His attitude to work is also so refreshing, so positive, fast, kind and considerate to music and personally a joy to have worked with.
He gave me two versions of dance mixes some with heavier bass some without and was always at hand to advise. Thank you for making a small West London UK project into a internationally sounding record, fabulous sound and richness comes through the music.
Thanks to Earle Holder and his crew, already have recommended to another UK lady who is equally as happy. You bring our music to life - and give it wings to fly (-: thank you for your kindness and musical ears. 
Respect. Keep up the hard work. I opened for Frankie Beverly and Maze in Alabama and the tracks you mastered for the opening show sounded fantastic!  
Yo! It's ya boy Believe (Dirty Grimey Ent.) and I have to say that I don't trust anyone but Grammy Judge Earle Holder at HDQTRZ.com with my mastering needs.
I don't know of anyone else who has his ear for music or his knowledge of how to make what sounds good – sound even better. If your looking for quality work that meets the highest of industry standards, there's only one name you need to know – Grammy Judge Earle Holder.
Dirty Grimey Entertainment
Grammy Judge Earle Holder is an award winning and amazing professional. His masters are phenomenal and his skill reaches across many genres. If you've got a project, check him out.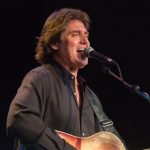 Chuck McDowell
ESOEBO – eclectic selections of everything but opera
"I had an experience myself and mastering with hdqtrz has changed my final output. I think Earle's work is amazing and also his tolerance with clients revisions is great! – Respect from Cairo"
I've had Earle master several songs and my last album. His work is top notch, his attitude unbelievably professional and he is QUICK!
I recommend Earle whenever I can, I think he does a great job and I know that if you use HDQTRZ Mastering you will use them from now on. You can hear his work on www.emmasidney.com – the Cherish Album.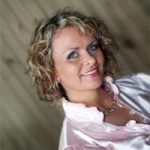 Long before I started singing professionally, I was a songwriter. I worked with people like Wayne Henderson (founding member of The Crusaders), Side Effect, Miki Howard, Incognito, Martha Walsh, Grace Jones, etc.
My music then was always handled by Wayne, who worked with legends in the world of musical sound, guys like Allen Sides of Ocean Way Recording, and super producer Stuart Levine. In other words, after I wrote a song, I never had to worry about the technical part of pre and post production. 
Decades later, I began to write in earnest once again, but, I no longer have that awesome production team to support my work. I tried to learn to do it all my self, but that was just a long, frustrating, losing battle. I flopped around like a fish out of water until one day, quite by chance, I connected with Earle Holder of HDQTRZ Mastering Studios!
That day changed EVERYTHING! I started sending my music to Mr Holder at HDQTRZ for mastering, and the difference between what I had been getting from local "engineers" and what I received from HDQTRZ, was like night and day!!!
My music now had the polish and professional sound that I was used to hearing when my work was being handled by some of the best in the music industry!!! Earle's work is enhancing, beautifying, and transparent. He does not "change" what you produced, he just takes it to another level. Good becomes great! Great becomes stellar. Your music becomes the best that it can be.
And before, when I used other people for mastering, it would take days to get my project back. With Mr Holder and HDQTRZ, my projects are back in a FEW HOURS!!! When you are trying to meet deadlines, that is an incredible plus!!!
No one except Earle Holder will ever master another one of my songs. I have found the best, and decades of working with the best tell me that my ears don't lie. If you are ready to take your music to the final level, the mastering studio is called HDQTRZ, and the Master Engineer is Earle Holder! It just doesn't get any better.
Paul B Allen III
Singer - The Platters
Thank god for Grammy Judge Earle Holder! He brings my mixes to life and is a pleasure to work with. There was a time when I was studying to be a mastering engineer but realized as long as Earle was still doing it, I'd give my mixes the best possible treatment. His knowledge and passion put him at the top of my list.  
A+++++ right here. Earle and Sheff did justice to the 10th on my latest album "Yard Work". I was planning on mastering myself until 14K linked me to HDQTRZ and their contest for sum free mastering. Yea i said it, FREE! I was selected and was blessed with their skill!
Truly talented and talk about quick! i sent files n poof, NEXT DAY AIR!!! lets just say, my next releases are getting that HDQTRZ touch 4sho. I've never heard my music sound so crisp. Club and Radio mixes. Nothin' but compliments and i owe it to Sheff n Earle. dynamic duo!!
So do yourselves a favor, hit up HDQTRZ and get your project sounding its absolute best. peace n blessing to HDQTRZ Mastering Studio! Check out their mastering on my project at soundcloud.com/Maticulous #GetAffiliated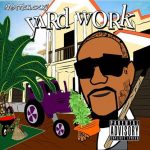 Earle holder at HDQTRZ Mastering studios did an amazing job mastering my album "Twenty," All very well balanced, all the songs sound great Finally I point out, to all who seek mastering quality, thank you Mr Holder!
Earle Holder delivers! He is very easy to communicate with perceptive and real. Earle treated the Universal Soul LP with both the professionalism and care it needed. His love for soundcraft shows. Thank you Earle. 
Wow! Earle, you continue to work your magic! I can't stop listening! You breathe life into every one of my songs that you touch. I cannot thank you enough!!! You are "The Man!"
Can't wait until the next time I have the honor of working with you again. Brother, you will have all my business for as long as I'm making music and every musician I speak with I tell them all about you.
I look at what you do for me and my music as a gift from you. It is worth a hundred times more than you charge. Thank you Earle. The Bible says that a man skilled at his work will stand before kings.
I'm no king, but you work with the finest in the industry because you are The Man! Of that fact, there is no doubt. 🙂
Paul B Allen III
Singer - The Platters
Earle Holder is one of the very best in the the business,very professional, and his body of work is epic ,but his quality of his work is priceless.
Earle is  very unselfish,,and most of all just an overall very humble and from the heart , one of the nicest people that I have ever met in my life..and that's on everything.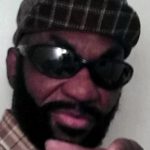 I got some mastering work done by Earle a little over a year ago and I was highly impressed with the finished product. Earle was very professional and I refer many people to him. He is very thorough and I will be working with him on my next project. Hands down, Earle knows Mastering!
Tiff
PowerMovz Entertainment Inc
For all my music buddies. This is one guy you can't go wrong with. He's a good friend and is someone you can count on to go the extra mile. Just ask Lynn. Last Saturday night Earle and I were up in our two studios working on one of my songs until well after midnight and it was me who finally said we better call it a night.
In this music business you run into all kinds of folks, some working an angle, some barely working and some who are true to the art and to those they take under their wing.
My friend Earle is as true as they come and one of my most cherished music friends. If you need mastering work or just advice, you won't be sorry. You mean a lot to me Earle. Just want you to know that.
My man Earle Holder has done it again. I sent my first instrumental album to him for mastering, and he nailed it. It sounds so clean; and he brought the levels up without sacrificing the dynamics – just beautiful. Thanks Earle!  
"I was very lucky to have won a competition to have my song recorded by T2 Productions and mastered by Earle. The mastering done at HDQTRZ Studio by Earle made me realise how having this polish to a track really does take it to a whole new level in terms of the quality of the sound, and presenting the song in it's best possible way.
It was astounding the difference this polish made to 'Simple Things.' This track is the most popular of all of my songs to date over the past 8 years and I think, as well as having been lucky enough to work with a top producer who mixed the track, it has been mastered (polished) to perfection.
Since i have been taking my music to get mastered by Earle I have noticed a great difference in the response I'm getting from my audience. The sound is more professional and it gives my music the quality that allows my music to compete in the clubs with the pro's.
In such a competitive market Earle understands that quality of your sound is just as important as the send itself. Earle has also giving me a lot of useful information on making sure my mix is where it needs to be and how to take my music to the next level.
If you are ready to have your music sounding like its ready for the radio then I would recommend having it mastered at Hdqtrz studio. elie Allmytee of E.T.F. Da Set
To Earle. Thanks for your magic touch 
I've had Earle master tracks, that had been rejected by our artist from other mastering studios. And every time I've used Grammy Judge Earle Holder's HDQTRZ Mastering service, my projects were one fast, with great communication and results were spot on.
We highly recommend Earle at HDQTRZ Mastering.
Ralph Cavallaro
Founder & CEO - Organic Music, LLC
I recently put on a huge vocal showcase which featured 23 of my artists. I was in search of someone who could take my production from 0 to topnotch , so I contacted Earle at Hdqtrz…. Talk about impeccable sound quality!! Earle mastered each song to perfection.
He put that extra something special on it that seamlessly flowed from one song to the next !! If you desire a professionally enhanced improvement to your production, contact Grammy Judge Earle Holder at Hdqtrz Studios. He has the ability to take your creations to the next level!!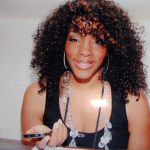 Tameko'Star a.k.a. Livin' joy
International MCA Recording Artist
I've had several projects mastered at HDQTRZ MASTERING STUDIOS.  One of my projects was terribly degraded because it was over thirty-years-old.  All I had was a cassette… NO MASTER TAPE.  I thought it was a hopeless case.  
Somehow Earle made the track sound better than it did when it played on the radio!  I was amazed to hear things I had forgotten were even in the tracks!  I can't wait to see what HDQTRZ will do with the project I am currently working on.  
I highly recommend HDQTRZ to everyone who desires to take their project to the next level.  These guys are the ultimate professionals, and I will use no other mastering facility.
Without a doubt one of the best kept secrets in Atlanta. Earle Holder is a consummate professional. He's mastered many tracks for my artist Yani Simone and with each experience I'm wowed by the bigness and fidelity of the sound that easily competes with anything that major labels have to offer.
Earle and Hdqtrz studios are my go to pros for mixing and mastering my artists work.  
Just had an album mastered by Earle. It was recorded on a frayed shoestring budget in a couple of home studios over the course of two years. Some of the songs had more tracks than I've had birthdays, and I'm pretty old. Don't mind admitting I was daunted by the prospect of editing and mixing the stems.
Not only was Earle extremely generous with his time and invaluable advice during the mixing process, the mastering work he did exceeded my most optimistic expectations.
He works with some of the best artists in the industry but didn't hesitate to take on this project without prejudice or condescension. Very encouraging. His genuine approach and unique ability to rise above the complications that often accompany the recording process set an example of what it means to be a true professional.
Expedient, reliable and respectful both as a man and engineer. I master most of my own work but this project was too huge for my abilities so I'm very grateful to my Facebook friend Charlie Stewart for referring me to Earle when I put out a plaintive cry for help. Can't predict how the album will be received although there's a lot of anticipation and interest coming from the target audience so I expect it will do well.
Thanks to the care and precision in Earle's work it's the best sounding piece I've had the chance to work on yet. HDQTRZ Mastering Studios. Zero complication 100% satisfaction!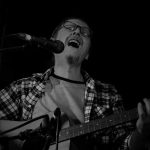 I am so happy about the work that has been done for me by Hdqtrz. They are fast, dependable and provide excellent work. With these qualities I am sure to use their services over and over again. Thanks so much HDQTRZ!
Not only is HDQTRZ Mastering efficient and professional, their mastering techniques provide the best results time and time again. Grammy Judge Earle Holder and I have worked extensively on a number of projects and his work at HDQTRZ continually impresses me.
I won't have my music mastered anywhere else. C-Doc (The WarHammer) Artist, Producer The Impossebulls, Public Enemy
C-Doc
The Impossebulls, Public Enemy
Earle is a genius at mastering music! I've had the pleasure of working with him on 2 albums. Earle's software is top notch, and has garnered a national following.
I would definitely recommend HDQTRZ Mastering Studios. I appreciate Earle's turn around time when working on all of my music. I look forward to working with him again.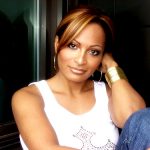 I am a client of Earle Holder because he consistently provides superior service and has a genuine passion for what he does. When I worked for IBM as a customer engineer, there was something called "Value Added Service." This is where a promise was made to provide a service within a specific time frame then work hard and effectively to exceed what was promised.
This is exactly the mentality that Earle Holder brings to the table every time he has mastered a project for me or discusses anything in relation to the information on his website (and beyond).
There are times where I've called Earle for support or insight into the evolving world of audio processing, and he does so without hesitation; within and outside of business hours (as opposed to Big Red's philosophy in The Five Heart Beats)
Thank you Earle for your wisdom and service over the years. I hope that YOUR EXPECTATIONS and DREAMS continue to flourish and manifest themselves.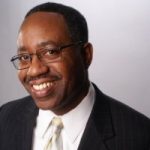 Sky Meets Earth would like to thank Earle for doing a fantastic job on our EP. The difference before and after is just incredible. We'll be back!
Earle. Thanx 4 being the mastering engineer. Your wisdom helped me and Joe change the game. 1 Luv (Disturbin tha Peace) 4-ize
Professionalism, Experience and Quality are only 3 words that describe Grammy Judge Earle Holder and Hdqtrz Digital Studios.
They provided our member referrals with superb service and commitment to their individual projects. If you are looking for Mastering services for your next release, make sure you contact Earle first! You can't go wrong when HDQTRZ masters your song!
What can i say other than how satisfied  I am by Earle's mastering- the masters are from a Master for sure! I had no idea the songs could sound so full and better than they were.
Being from the UK they had a UK sound, Earle made them sound more international ,giving a deep full warm rich feel to the songs- his attitude to work is also so refreshing- so positive, fast, kind and considerate to music and personally a joy to have worked with.
He gave me two versions of dance mixes some with heavier  bass some without- and was always at hand to advise, Thank you for making a small West London UK project into a internationally sounding record, fabulous sound and richness comes through the music.
Thanks to Earle Holder and his crew, I already have recommended to another UK lady who is equally as happy - you bring our music to life -and give it wings to fly (-: thank you for your kindness and musical ears. Those who don't believe in magic will never find it" – Roald Dahl
I heard about Earle H. and his company through a mutual friend and I have been thankful ever since!!!
Earle and Sheff did a phenomenal job adding just what my project needed to compete with other artists projects currently on the airwaves.  
The mix was amazing and Sheff was full of innovative ideas to make my song pop!! Earle put the finishing touches on it to make it crisp and very well polished.  
Not only did they do an awesome job, but the turn around time was unbelievable and matched the quality of the product.  
Thanks to their work phenomenal ability to find that diamond in the rough and buff it out, my finished product is being played internationally!!!! Thank you!!!!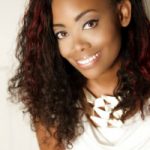 Earle Holder is a consummate professional. He consistently Masters crisp, sharp and bold sounds that enhances both vocals and instruments.
Managing an artist such as Teri, who has an ear and sound for musical detail, Earle Holder has personally delivered for me on her latest track: "Bring it on Home to Me". I would recommend Earle without reservation.
Maxine Tomlinson
Ontario Canada